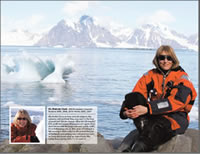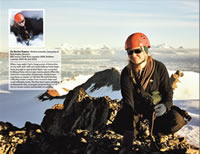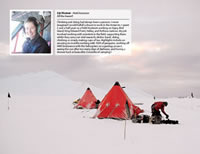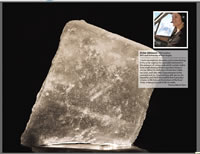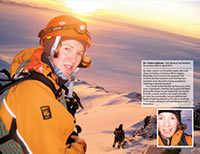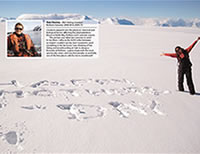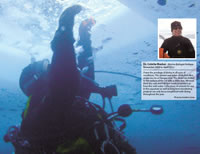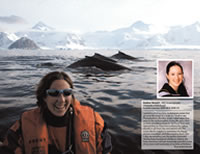 Purchasing a 2011 Women of Antarctica Calendar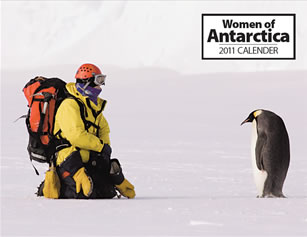 Front cover photo by Dean Evans
Why you should buy them and where the money is going?
All proceeds are going to Breast Cancer Research in the UK see www.cancerresearchuk.org . I have taken the risk by paying personally $4000 for the printing of the calendars I will take this amount out of the funds raised and after that it is all 100% going to charity. Lets make as much money as we possibly can we only need to sell 200 to break even. Sell as many as you can to friends and buy some for your family and friends for Christmas presents.
Thank you to the support of Alphagraphics without whom this project would not have happened.
I have already had a large order from a company giving them to clients as end of year presents.
Why am I doing this?
When I was 18 years old my best friend Ana died of breast cancer at the age of 32. This year I turned 32 and I realized exactly how much grace she exhibited during her ordeal in the prime of her life. This inspired me to create this calendar in aid of Breast Cancer Research. I met the women in this calendar when I worked in Antarctica during the 2009-2010 Season at Rothera Research station at 67 degrees south. They like Ana are amazing intelligent women with a lot to offer the world in general and the world of science. I hope this calendar inspires you in some way. Boys - this is not a swimsuit edition – the weather is not suitable for that down south!
What does it cost?
12.50 GBP or 20 USD + postage and packaging
When is it available?
They will be printed in the next week so will be available from September 10 th 2010.
Who is in it?
The calendar girls are as follows
January – Dr Melody Clark
February - Dr Rosie Chance
March – Liz Homer
April – Sian Henley PhD Student
May – Dr Claire Lehman
June – Dr. Colette Mesher
July – Terri Souster
August – Helen Atkinson PhD Student
September – Amber Annett PhD Student
October – Ali Massey
November – Ashley Perrin
December – Tamsin Gray
How big are they and what is in them?
The calendar pages are 8.5 by 11 and there are 28 pages in total. It is a 12 month calendar and it includes a map of Antarctica and a few interesting dates in Antarctic history. Check it out here
To order please email Ashley at amperrin@racingyachtmanagement.com with your address and number of calendars you wish to purchase you will then pay by check or paypal.
If you are ordering from BAS Cambridge I will deliver to BAS on 16th September by hand and you can give me a check then as paypal charges!
The calendar was printed by Alphagraphics at cost without them this would not have been possible.